Hosts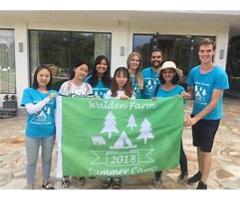 Country: China · City: Qinglian
The Lin family has worked this land for around 400 years, according to the last surviving records, where we found that our ancestors migrated from Hubei province to Jiuling Town in Sichuan province. On our small plot of land, we originally harvested crops like rice, corn and vegetables as well as a ...

Country: China · City: Chengdu
Hey, Have you ever wanted to get to know a new culture? Want to try something new? Why not live as an au pair in China for 6 - 12 months and get to know this fascinating culture? We are a loving family with two children. We live in the city of the Panda, Chengdu. Chengdu is located in the south-west...

Country: China
I am a professioal Chinese language teacher who has over 8 years teaching experiences in many different countries. To make it easy to contact students from all over the world, I need to make a website for my school. It won't be a very diffcult project but due to lack of the website designing kno...

Country: Hong Kong · City: Hong Kong
Our Club is a educative and inclusive space situated in a hidden valley over Clearwater Bay that is empowering the Hong Kong community to re-connect and re-harmonize human living spaces with nature. To achieve this, the organisation uses ecological design principles that aim to improve and promote c...