Hosts

Country: Antarctica · Region: Antarctica · City: Machu Picchu Base
Hello there :) I am a system account for testing purposes... Volunteers Base (VB) is a money-less help exchange network. People looking for help can list their Projects thus becoming Hosts and Volunteers willing to help can get in touch. Projects can be almost anything: farming, building, language...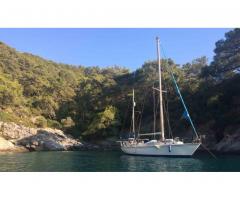 Country: Grenada · City: Carriacou
I sail, live and work on a classic British sailboat. It's my home and my office. And it sails to amazing locations. Now after crossing the Atlantic and island hoping in the SE Caribbean during the past years, I took her to a shipyard in the amazing small island of Carriacou, for some maintenance and...