Country: Israel · City: Nir Akiva
On the organic farm, you will find guest houses, a retreat centre, hydroponic garden, grey water system and mud house. Kfar Navon is located in the North of the Negev desert. The retreat centre is used by variety of guests for social gatherings, yoga and dance classes. The mud house can also be use...

Country: Palestine · City: jenin
We know English is an international language that every one is interested to learn it. Therefore , I opened an educational center which is called alshams academy. It is located in Jenin - westbank . I have many pro-grammes , but the most concentration is in learning English language , so the languag...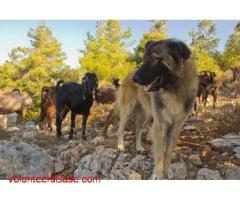 Country: Israel · City: Nataf
Har HaRuach Farm is an amazing farm just 15 minutes from Jerusalem, located in the middle of the Hamisha Forest. Our farm hosts a herd of goats, chickens, shepherding dogs, and space for a large garden. We make all natural, cold process soap and dolce de leche with our goat's milk. We strive to pro...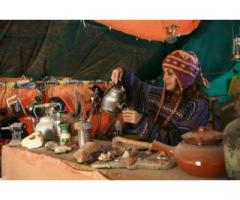 Country: Israel · City: Mitzpe Ramon
Silent Arrow is a unique guest house in the lovely Israeli desert, not far away from Macktesh Ramon (Ramon crater) near the town of Mitzpe Ramon. We offer an authentic tent accommodation, camping for backpackers, workshops hospitality and a lot of inspiration, all just a few minutes' walk to all the...

Country: Israel · City: Doar Na Halutsa
TSON BEEROTIME, Celia Friede Mitspe Ezuz, , Doar Na Halutsa, , code 85735 , ISRAEL Tel : 08 -6555889 LOCATION : semi desert We are an organic goat farm, making organic goats cheeses. Located in Israel, in the Negev region of Ben Gurion Institute we are a family of 5 and live in a small ...