Country: Switzerland · City: Interlaken
I have been working in the field of healing and meditation since 3 years in Switzerland. After living and working a long time in Bern me and my daughter Amena decided to move to this healing place near the lake and mountains in a beautiful 300 years old house with a yoga hall and a sauna. From time ...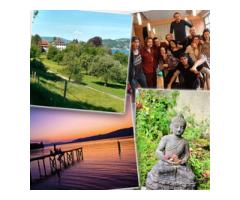 Country: Switzerland · City: Steckborn
Location: Schloss Glarisegg, Switzerland Description of your project: Schloss Glarisegg is an eco-village and a place of conscious encounter and transformation. We are living as an intentional community project since 2003 with 36 adults and 15 children. The site is located beautifully at Lake Const...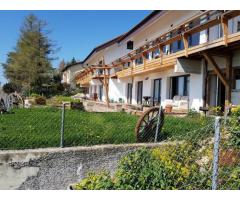 Country: Switzerland · City: Grandvaux
La vie écologique est votre passion ? Vous êtes à la recherche d'une expérience solidaire et inspirante dans un environnement fun ? Venez nous rejoindre ! Nous avons créé les premiers écovillages en Suisse Romande, dans des sites magnifiques. Nous sommes une équipe de bénévoles. Et nous recherchon...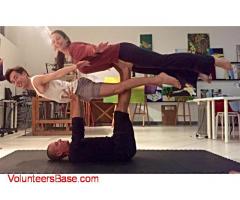 Country: Switzerland · City: Geneva
Hi We are looking for acroyogis for our non-profit cultural association run by local and international Lovely people. The stay can be short, over a weekend for instance.