DONATIONS
So far 135 donors have supported VB


TrustRoots is a Free and Open-Source Hospitality Network ❤ Sharing, hosting and getting people together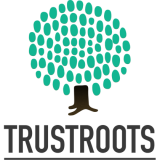 More links worth Sharing
HOW IT WORKS
Volunteers Base is a
moneyless help exchange network
, it's free and always will be!
Hosts
in need of helping hands list their
Projects
and
Volunteers
interested in joining can get in touch. Projects can be almost anything: farming, building, hostels, language teaching, house sitting, community work, arts and crafts, housekeeping, etc.

WHAT IS DIFFERENT ABOUT VB?

If you are familiar with volunteering networks suchs as HelpX, Wwoof, and WorkAway, you know that volunteers pay membership fees before they can contact hosts.
Volunteers Base is a totally free alternative ❤
HOSTS
Do you need help with your project? Can you offer hospitality in return?
List your project
and find helping hands.
More
information
for Hosts.
VOLUNTEERS
Do you want to volunteer while travelling?
Explore over 2000 projects
and find the one that fits your skills.
More
information
for Volunteers.
PROMOTE
More projects listed on Volunteers Base equal to more volunteering opportunities. The best way to make Volunteers Base grow is by spreading the word, check out
4 ways to help
spreading the word in 1 minute.