DONATIONS
Fixed costs covered

TrustRoots is a Free and Open-Source Hospitality Network for travelers ❤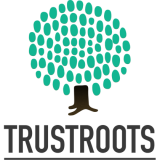 How it works
Volunteers Base (VB) is a moneyless help exchange network. People looking for help can list their Projects thus becoming Hosts and Volunteers interested in joining them can get in touch. Projects can be almost anything: farming, building, hostels, language teaching, house-sitting, community work, arts & crafts, housekeeping, etc.

What is different about VB?
In traditional volunteering networks, volunteers must pay recurring subscription fees. Volunteers Base is a not-for-profit free alternative ❤
Promote
The more projects are listed on VB the more volunteering opportunities to choose from. The best way to make VB grow is by spreading the word. Find out 4 ways to help promoting VB in 1 minute.