Hosts

Country: slovenia · City: Ljubljana
We just try to finish our new hostel. we need help with cleaning, reception, animation... Also about construction. Depends on helper preferences. We expect 4 hours of work, six days a week. We offer accomodation and food.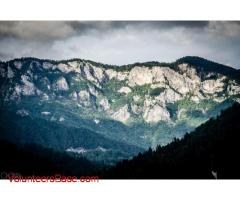 Country: Slovenia · City: Osilnica
For this year's KnK Longboard Camp we seek for 15 Course Marshal Volunteers. The Camp will take place in Osilnica, Slovenia from 24/07/2017 until 29/07/2017 (KnK #1) and from 01/08/2017 until 06/08/2017 (KnK #2). However, we expect you to be in Osilnica one day before the event starts, on 23/07/2017...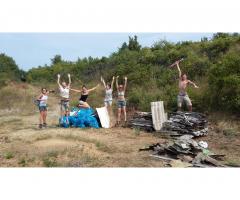 Country: Slovenia · City: Kastelec, Koper
This is a charity project in a beautiful Istria peninsula. Our primary objective is to help the local community in Istria region. We support them in any way we can, especially their sustainable activities such are sustainable tourism, ecofarming and preservation of local natural and cultural heritag...

Country: Slovenia · City: Ljubljana
I live alone in my house, but I have a lot of young international guests :) Because my Crazy House is kind of relaxed retreat from "normal" world. Sometimes I am very busy and I am untidy and unorganized, I need helper for household. Cleaning, cooking, washing... I would also like to have some a...