Country: Slovenija · City: Šoštanj
Our small farm with domestic animals is placed in a peacefull location near the hills rich with forrests and wildlife. It is located close to a beautiful small town of Velenje, rich with cultural and natural heritage, lakes, and a lot of great things to see. Need help on the farm (specially desired...

Country: slovenia · City: Ljubljana
We just try to finish our new hostel. we need help with cleaning, reception, animation... Also about construction. Depends on helper preferences. We expect 4 hours of work, six days a week. We offer accomodation and food.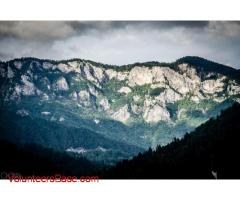 Country: Slovenia · City: Osilnica
For this year's KnK Longboard Camp we seek for 15 Course Marshal Volunteers. The Camp will take place in Osilnica, Slovenia from 24/07/2017 until 29/07/2017 (KnK #1) and from 01/08/2017 until 06/08/2017 (KnK #2). However, we expect you to be in Osilnica one day before the event starts, on 23/07/2017...
Country: Slovenia · City: Topolovec, Koper
We are a charity project in beautiful Istria coastal region, at the border between Slovenia and Croatia. Our goals are to revitalize abandoned, vacant countryside area and create a practical example of sustainable rural development. Since May 2014 we have hosted hundreds of volunteers from 29 coun...

Country: Slovenia · City: Ljubljana
I live alone in my house, but I have a lot of young international guests :) Because my Crazy House is kind of relaxed retreat from "normal" world. Sometimes I am very busy and I am untidy and unorganized, I need helper for household. Cleaning, cooking, washing... I would also like to have some a...