Hosts

Country: FRENCH POLYNESIA · City: HUAHINE
Next year i plan to expand our accomodation family business but the road need to be build. I try to avoid big engine to come and build it, let's try to follow the nature as much as possible. My family is lovely and we love to share our way of life. We are cool and relax, and our house is not a five ...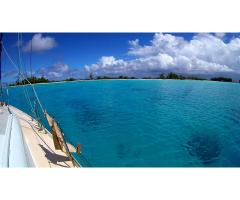 Country: French Polynesia · City: Mo'orea
Next availability: Mid-2022 (exact dates to be defined). Hello - I invite adventurous souls to join this South Pacific sailing adventure on-board my sailboat. You don't need to have any previous sailing experience to come on this trip. I will teach you everything you need to learn, however you nee...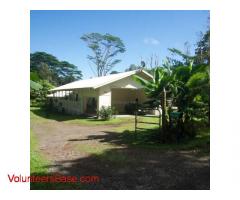 Country: United States · City: keaau
Aloha Everyone!  Kanaloa Farm and intentional community is rooted in sustainability. Living off the land, creating community, communication, play, dance, acroyoga, community meals, beach, adventures! We are a small but simple community living peacefully and in harmony with the land. Beginning - K...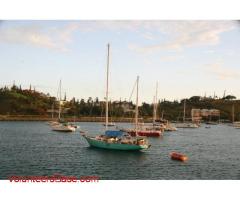 Country: New Caledonia · City: Noumea
Hello Volunteers, & Welcome on the Rock, our land... "le Caillou" in French is our local New Caledonia's nickname. My boat Zivio is hoping for for a massive haul-out and a major refit, inboard engine change and complete paint job! She is a 1963' 42" traditional wooden yawl, a two mast sailboat ...