Hosts

Country: Panama · City: Islas perlas
Hi everyone/hola todos .Want to experience living on a sail boat visit islas perlas see humpback wales and learn sailing without paying? I look for a mariner/cook to assist me receiving clients onboard. Online marketing proficiency (instagramm Facebook) would be a plus. You would need to be availabl...

Country: Panama · City: Bocas del Toro
We started to build a rainforest lodge, cut our own timber, location is between rainforest and the sea on Isla San Cristobal, Bocas del Toro, Panama. We are looking for long term volunteers, 30 working hours per week, nice housing and good food , including organic food from our finca.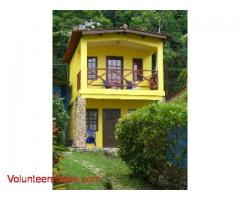 Country: Panamá · City: Panama
We are located at Portobelo, Colon around 1.5 hours by car from Panama City. It is mainly a Dive Resort which consist in six cabins , five rooms , small restaurant.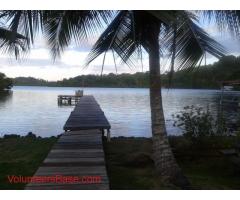 Country: Panama · City: Bocas del Toro
Hello, we are running a jungle camp with a jungle trail and a restaurant. The property is located on the main land but without an road access. Approx. 30 min. by boat from Bocas island and Almirante. It is quiet only some Indio families are our neighbors. We have 150 m waterfront, jungle and banana ...