Country: Sri Lanka · City: Kandy
The property is situated by the lake in Kandy and it has 4 bed rooms (accommodate up to 12 pax.) kitchen and pantry. wanted to upgrade with a cafe for 10 pax at the beginning and have enough space for 20-25 pax. currently we serving breakfast both local and international as the guest like and do som...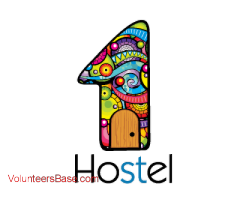 Country: Sri Lanka · City: Mirissa
We are always looking for general volunteers to help out with the day-to-day cleaning and maintenance of the hostel. However, we are especially looking for people with the following skills: - Artists (painting) - Yoga Teachers - Cooks - Digital Marketing ( especially SMM ) - Entertainers Volun...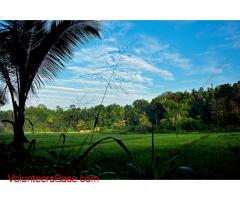 Country: Sri Lanka · City: Mawanella
We are a Sri Lankan family, owning a villa home stay with a spa in Sri Lanka near between famous Kandy city and Pinnawela elephant orphanage. We started with one room 4 years ago and now we have 5 rooms in total (Property has 10 rooms but we let only 5 rooms for clients) which has a very good reputa...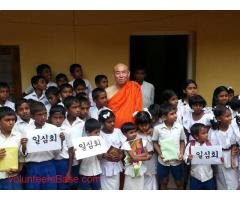 Country: Sri Lanka · City: Kandy
Volunteers need to stay for one month or longer. Primary work is at the school, teaching languages to children, but other types of work can also be done around the temple. Food and accommodation at the temple will be provided. Working hours are: 5 hours/day and 5 days/week. KOREAN, JAPANESE, RUSSIAN...

Country: Sri Lanka · City: Kandy
We are in the process of finishing our homestay on Lake Kandy and could really use some help watching our 14 month son. We offer board and meals and can help you enjoy Kandy and the cultural gems it has to offer. We would appreciate the hours you'd like to offer and are fluent in English.

Country: Sri Lanka (Not Malaysia) · City: Aluthgama next to Bentota Beach.
We are a teaching couple associated with other community members. we are in a very remote village and willing to host some people those who can teach children Basic English, reading, writing and speaking skills. We can provide accommodation clean room with fan. The helper can choose their own timing...