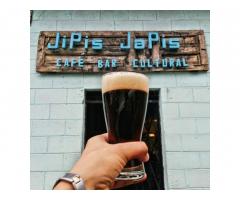 Country: El salvador · City: Jayaque
We are looking for help to decorate the bar with murals or canvases that adapt to the concept of our business. You can also collaborate with classes and workshops And if you are an Illustrator or graphic designer you can support us with the designs of our merchandising WORKING ARRANGEMENT Hours ...

Country: El Salvador · City: Santa Tecla
TEACHING YOU is a local volunteer organization which provides individuals with opportunities to teach English in Santa Tecla, El Salvador, Central America. We aspire to empower well-rounded young students by inspiring and educating them to address life adversities through the learning of languages, ...