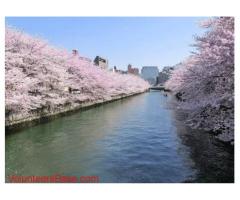 Country: Japan · City: Tokyo
About us: We are an artist collective (visual artists, musicians, dancers, etc.) and have a lot of things to organise which is why we are always in need for some helpers who can assist us with things we need to do to stay on top of our plans. We speak English and Japanese. We need: Mostly handymen ...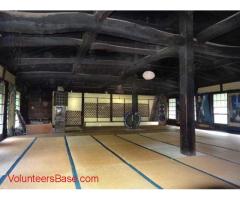 Country: Japan · City: Chichibu-shi
This is an event space with a certain amount of garden, where I grow some organic vegetables. The garden needs regular maintenance, and I also run a workshop where I restore antique furniture. Work involves keeping the grounds clear and occasional preparation for parties, etc. Also, I may require s...

Country: Japan · City: Matsuyama
I live in an old town house , 20 minute walk from the city center. I need someone with carpentry skills to do some repair work. Preference will be given to someone with an international driving license. The work would be from 9:00 to 12:00. Monday-Friday. Meals not provided. Your own room. No wifi....
Country: Japan · City: Omaezaki
Teaching English In Japan. and LABOURING POSITIONS. Immediate start. People with carpentry skills or anyone who doesn't mind doing some hard work . This has nothing to do with the teaching positions You can be as smelly as you like and short term stays are fine . TEACHING POSITIONS. From July...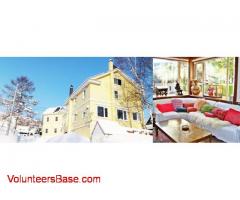 Country: Japan · City: Kutchan
We are located in the heart of Niseko Hirafu ski resort recognized as Asia's premier ski resort. We are seeking enthusiastic individuals to join our dynamic team. Helpers will be provided with accommodation and meals. During the winter season, depending on the availability and ski resort policy, v...

Country: japan · City: kyushu
Built before electricity, the house is traditional and very original. Despite its condition, it is a pleasure to stay there ( non-flush toilet excluded). Cleaning around the house and garden is the main need. Light renovation (interior walls, fireplace, flooring), that will not require specialise...