Hosts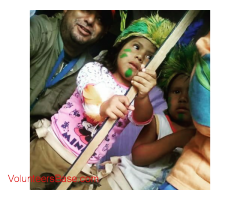 Country: PARAGUAY · City: Benjamin aceval
Nos ubicamos en el kilómetro 42 ruta trandchaco Paraguau. Construyendo el albergue para los voluntarios. Huerta. Biblioteca e Internet y muy pronto comedor. Crear . Organizar. Talleres recreativos. Artísticos. Deportivos y reforzamiento en escuelas y colegios del distrito de Benjamin Aceval. 4 hor...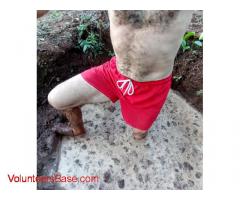 Country: Paraguay · City: Piribebuy
Hola aventureros y nómadas del mundo! En estos dias empecé la construcción de una cabaña de piedra, madera y barro, que servirá luego como refugio para todos vosotros. Ya tengo el proyecto, los materiales y el firme propósito de llevarlo a cabo. Por otra parte, ya está en marcha la huerta orgánica q...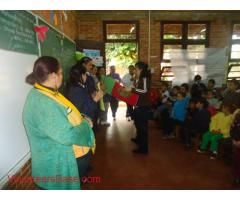 Country: Paraguay · City: José Domingo Ocampos- Caaguazú
I need volunteers to teach moral values ​​in local schools through puppets , videos , theater , music and new techniques. Spanish speakers. Live what they teach. 20-25 hours per week of work at school. And besides preparation time. Between 1-3 months for primary school children. two free days a wee...