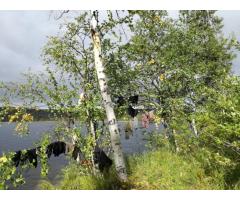 Country: Finland · City: Enontekiö
This will be the first season on our own farm. Lysander and me, Jesse, have some eperience in farming and keeping animals, but there is always something new to learn. This year we want to make plant beds, firewood and plant a wide variety of crops to see what grows this far north. WORKING ARRANGEME...

Country: Finland · City: Helsinki
My relatives old apartment has been empty for a long time. Ive been living here for 5 months but I still need a bit help cleaning and renovating the place to make it feel more like home. WORKING ARRANGEMENT Working around 4 days a week for about 3 hours. Walking with the dog, washing dishes and c...