Hosts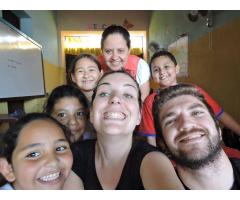 Country: Honduras · City: Ocotepeque
PLEASE NOTE: Calendar is closed till 27th of June. Probably we have some avaibility from 27th of June. Please feel free to ask and we see if your dates will fit our needs. We usually ask for a time commitment of a month or more, so that our students have some consistency. Thank you for understandi...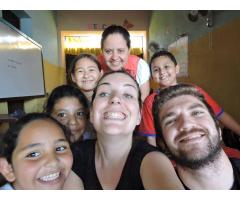 Country: Honduras · City: Ocotepeque
It's an English language club trying to bring some alternative teaching methods through art, painting, music, dance, work with small groups of children, young people and older adults. The Students will have they own books and teacher will have the teacher guide to follow the lesson and unit. I am a ...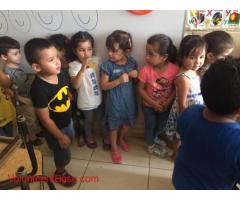 Country: Honduras · City: Cofradia
Our amazing school located close to the beautiful Caribbean Coast and Bay Islands urgently needs volunteers for the 2018-19 school year. While we can't offer you any pay, the rewards for teaching here come from the life changing results our teachers make to our wonderful kids lives and the opportuni...

Country: Honduras
We provide volunteer English teachers to schools that meet our criteria of responsible social educators. Knowing that kids achieve a better education if their parents are better educated, our project schools tend to have not only regular schooling for children, but funnel their funds towards educati...

Country: Honduras · City: Ocotepeque
We are a bilingual (almost tri-lingual) school in the mountainous region of Ocotepeque, Honduras. The school, which teaches kindergarten through eleventh grade, integrates both English and French with the standard Spanish education. My Little Red House Bilingual School started in 1998 as the dream...