Hosts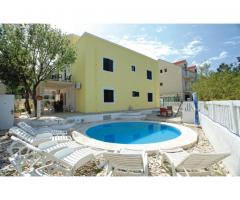 Country: Croatia · City: Korcula
Everything realted to Hostels Work. The Essential Things You Need To Know. Join us at beach Hostel, Learn and help us running the hostel. WORKING ARRANGEMENT 5 hours per day, 5 days in a week. LIVING ARRANGEMENT Mix dorm.

Country: Croatia · City: Split
Dream of escaping your daily routine? How about living in beautiful Croatia, meeting people from around the world and partying with the best for a living! We are looking for enthusiastic and outgoing individuals to join our Summer promotional team. Our pub crawl is quickly becoming renowned as one...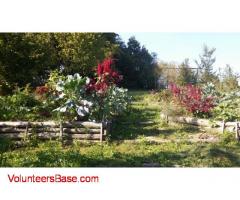 Country: Croatia · City: Vojnic
Bogata Suma means Rich Forest in Croatian. We are a family living on 12 hectares of beautiful, rich terrain on the top of a hill, with forests all around us. We are (re)designing parts of the terrain the permaculture way, we're setting up a food forest and a food savannah, and our polyculture garden...

Country: Bosnia Herzegovina · City: Mostar
SKY LOUNGE HOSTEL , MOSTAR, BOSNIA We are a group of like-minded individuals with passion for travel and meeting new people. We love the idea that each time you meet a new person, you exchange ideas, views, and your mind is expanded with a new experience and can never go back to its old dimension a...

Country: Croatia · City: Milna, Island Brac
Based in Milna on the Croatian island Brac, the charity Gea Viva is in the process of setting up a place of inspiration, encounter and creativity that welcomes visitors and offers events, seminars and courses. Its 1.4 hectare site brings together contemporary spirituality and eco education by findin...

Country: Croatia · City: Stari Grad
We are looking for volunteers to help with the organization of our upcoming course, kitchen hands & forest work in April 2014, please apply: [email protected] or here, thanks! Intro We are a new sustainable island community, in our first phase of developmental work. The group is promoting a permac...