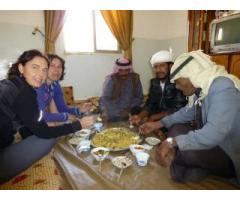 Country: Jordan · City: Petra
Hello everyone! Welcome to Jordan! I would love to share our Bedouin culture with all of you so please come and visit us! About myself, I run a well-established travel agency in Petra, operating tours, camping etc. What we offer: You will be welcomed to stay in my house and be part of our family! ...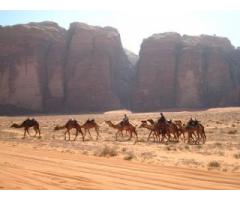 Country: Jordan · Region: Wadi Rum
Hello, I'm Salem, living in Wadi Rum desert. I'm looking for volunteers to help me with the tourists during my desert trips and camping in the desert. The work usually will be guiding tourists, helping cooking and cleaning in the camp, collecting wood for the camp fire, helping in keeping the camp ...