Hosts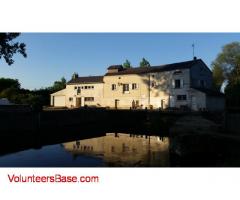 Country: Framce · City: Saumur
We are renovating our Water Mill in the Loire valley, France and establishing a B&B/hostel. We need help with the running of the businesses as well as renovation, gardening, building, cleaning etc

Country: france · City: sanary sur mer
I am renting a flat for tourists in summer, most of them German, and I require someone to help me gardening and helping for housework a little too, when there are changes one time a week for the tourist flat. And improving in English or German or Spanish... and I could help in French. There would in...

Country: France · City: Bourg en Bresse
I would like to make discover other culture and language to our family, espacially my children who don't go to school. I need help for housework, teach us a foreign language and maybe babysitting.

Country: France · City: Pourrain
We are the owners of an old 18th century ocher house in the lovely & greeny Burgundy. Close to Chablis & Auxerre, we are creating a B&B and a small art center in a village. We are looking for an experienced handyman, preferably a builder (to help us coating, sanding and painting walls &a...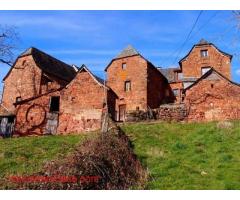 Country: France · City: Villecomtal
We jkust bough a red stone farm in the south west of France. we already got donkeys and we are planting amny fruits trees. There is always much to do !!

Country: france · City: saint front la rivière
We are a couple 60 and 71 with two dogs and 20 sheep. We need help in gardening, construction and daily work. $$$$Actually we looking for help with dog / house sitting from October on $$$$$