Hosts
Country: Chile · City: Coyhaique
We need help to finish the construction of a industrial waste dome, work with mud, tires wall, carpentry, ceilings, etc. Also for the design of a public Eko-Parke in its second stage, which needs reforestation of native trees and urban furniture.

Country: Chile · City: Illapel
I have a small English Academy in a small town in the North of Chile. I need a native speaker who can help me in the area of PRACTICE.

Country: Chile · City: Quintero
necesitamos ayuda en la mantención y limpieza de jardín, un poco de carpintería, cocina y a veces ayudar en las cabanas. El trabajo es de 5 horas diarias, de lunes a viernes. A cambio, ofrecemos alojamiento y desayuno en una de nuestras cabanas.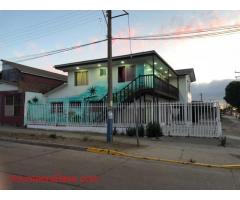 Country: Chile · City: Los Vilos
This is a hostel in need of a person to do the basic tasks, such as; cleaning, doing beds, washing dishes, serving breakfast, etc. The working hours are between 4 and 5 hours. There are many beautiful spots and activities in here, beaches, lagoons, practicing surfing, and so on. The minimum length ...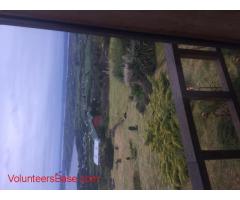 Country: Chile · City: Sector Nalhuitad 10 Km Castro en Isla Chiloe
Pintar terraza y alero de casa es una casa de tejuelas de Alerce en un terreno de 1/2 hectárea , es zona rural 4 horas diarias de trabajo por 5 días con 2 días libre Habitacion con baño privado 3 comidas al día No hay remuneración es un trueque , un intercambio Es casa particular En Facebook hay f...

Country: Chile · City: Ensenada
Necesitamos ayuda para aseo y atención en cabañas y restaurant.