Country: Canada · City: Westport, Nova Scotia
We are looking for somebody, who will look after our 12 bed hostel, giving us a hand in the general store and giftshop. We get a lot of tourists who come whale watching in the summertime. You can check us out at www.brierislandhostel.com A valid work permit will be an advantage.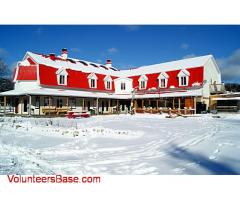 Country: Québec · City: Tadoussac
L'auberge de jeunesse de Tadoussac est situé dans un merveilleux village sur la Côte-Nord à l'embouchure du Fjord du Saguenay. Tadoussac est un petit village touristique de 800 personnes l'hiver qui passe à plus de 2000 l'été. Nous accueillons des bénévoles tout au long de l'année d'une période de ...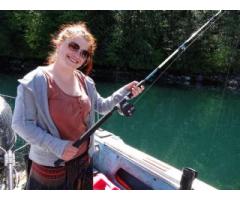 Country: Canada · City: Quadra island
We live on 16 acres ocean front on a small island off of Vancouver island. Called Quadra Island one of the gulf islands. We have a small cabin rental B&B type, fire wood cutting machine , large organic garden, kayaks, bicycle. The exchange for accommodation would be to work firewood, trail work ...