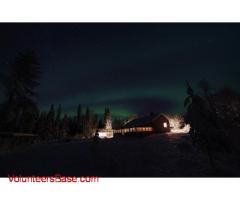 Country: Sweden · City: Arvidsjaur
Urgent ! Our doghandler became injured. We Need help on our HuskyCamp for now on until Christmas , and Christmas until May. We offer Huskytours and accomodation.
Country: Sweden · City: Dorotea
We are a small kennel of alaskan huskies in Swedish Lapland currently living 60km away from Arvidsjaur. We are going to move to a new location - 10 km away from Dorotea - probably around end of August / beginning of September and will start building a new kennel for the dogs in the beginning of Augu...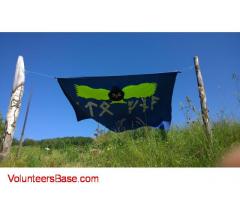 Country: Jamtland · City: Aare
For souls who have a wish to develope their ability to understand other people in a deep interactional manner. In 2014, the ground was founded for a wood storage hall. That work continued with pillars, roof etc. In summer and fall 2015. During the beginning of the winter 2015, there was still some ...

Country: Sweden · City: Bograngen
ARILA Lovisa Hamring Rikkenberget 2 , Se- 680 61 Bograngen , SWEDEN Tel : +46 (0)564-330 60 Email : - LOCATION : 60km N of Torsby. 160 N of Karlstad. 160 Nv of Oslo Small farm surrounded by wilderness and protect...
Country: Sweden · City: Altersbruk
BÄCKDAL Altersbruk Piteå , SWEDEN felicia.se (not updated) LOCATION : In the country in a village 25-45 kilometers from other cities TRAVEL : Bus to Piteå, by air to Luleå/Kallax, by train to Älvsbyn since 1975 ecological (organic-biological) Welcome to this info! This is a part of the North....