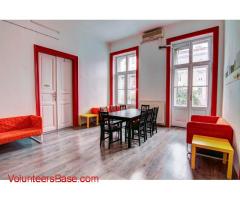 Country: Hungary · City: Budapest
We are PalsMini- a centrally located hostel in Oktogon, Budapest, close to the most important sights. Our guests love our hostel for the spacious rooms, privacy and kind service we have to offer. We have a very friendly and welcoming staff, always happy to share our stories or learn something new fr...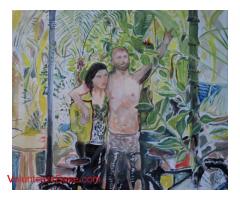 Country: hungary · City: budapest
Hello Art Companion! From around November 15, unfortunaltely this time I can't propose any place to stay or any other compensation (food/humour/happy energy) than to borrow during months my painting materials, two bikes, some other stuffs (can be casserole, pan, kitchen stuff, aquarium! lamps, furn...

Country: Hungary · City: ohid
We are a farm based In Hungary , The area is beautiful (hills, forests and 8 kms from the Balaton, biggest lake of Hungary) we are mainly fruit growers but we also have sheep , rabbits and grow other crops . we can teach you how to make cider and apple juice also if staying longer than a week we can...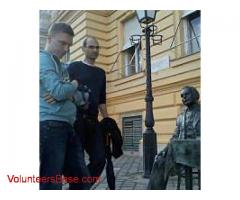 Country: Hungary · City: Budapest
Hello! I am a painter for 5 years now and my new exhibition called "Traveller's Tree" is all about people like you travelling around the world... I will also travel in Thailand in four months and I would like your experience about this country and some language practice if possible. I propose for ...
Country: Hungary · City: Budapest
Xhostel Budapest is looking for 3 volunteers in exchange for free accommodation , commissions and free access to events (river rampage champagne Cruise, Caving, exit point ect ect). We are a small hostel in the heart of Budapest with only 44 beds, this means we get to know our guests very well and b...

Country: Hungary · City: Markoc
BATUL POMARIUM Tamas Lantos Markoc, Fo U. 10 , H-7967 , HUNGARY Tel : 36-30-389 8345 and 36 73 352 333 Fax : 36-73-352-333 Situated near the Drava River with tiny villages. 5 ha farm, mostly old fruit trees & grasslands. Old farmhouse being rebuilt. Work includes establishing a collection of loc...