Country: Chile · City: Olmue
Centro Ecológico Demostrativo Espacio familiar y desarrollo de prácticas sustentables. Tematica: Agricultura Familiar, Construcción Natural, Salud y Recreación, Permacultura, y Talleres. Recibimos voluntarios interesados en aprender, compartir y cultivar la tierra de manera respetuosa.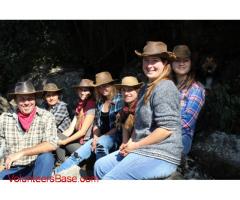 Country: chile · City: Pucón
We are a family run horseback riding ranch in southern Chile We do daily halfday rides and frequently several day rides, most notable our "Crossing the Ands" ride, 5 days in Chile, 3 days riding in Argentina. We need helpers with riding experience to coguide and - after a time of learning- guide 3-4...
Country: Chile · City: Coyhaique
We need help to finish the construction of a industrial waste dome, work with mud, tires wall, carpentry, ceilings, etc. Also for the design of a public Eko-Parke in its second stage, which needs reforestation of native trees and urban furniture.

Country: Chile · City: Illapel
I have a small English Academy in a small town in the North of Chile. I need a native speaker who can help me in the area of PRACTICE.

Country: Chile · City: Quintero
necesitamos ayuda en la mantención y limpieza de jardín, un poco de carpintería, cocina y a veces ayudar en las cabanas. El trabajo es de 5 horas diarias, de lunes a viernes. A cambio, ofrecemos alojamiento y desayuno en una de nuestras cabanas.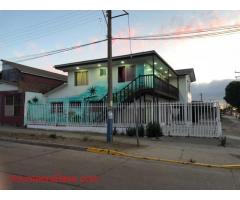 Country: Chile · City: Los Vilos
This is a hostel in need of a person to do the basic tasks, such as; cleaning, doing beds, washing dishes, serving breakfast, etc. The working hours are between 4 and 5 hours. There are many beautiful spots and activities in here, beaches, lagoons, practicing surfing, and so on. The minimum length ...